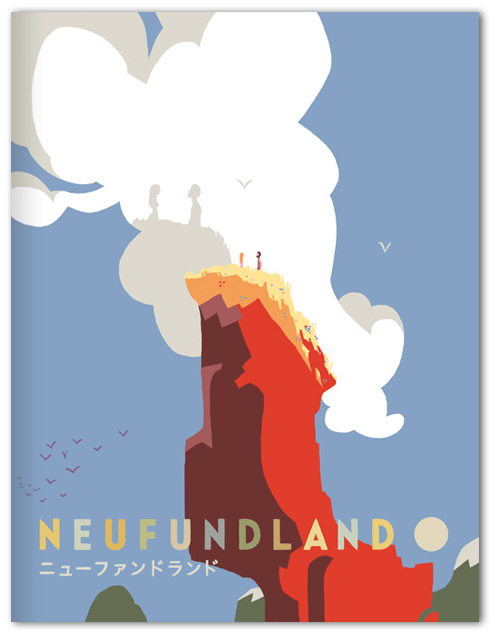 NEUFUNDLAND Magazine
€

10.00

/ Sold Out
---
Neufundland VOL. 01 is a 72 pg collection of stories from 21 artists including Sam Hiti, Mikkel Sommer, Sylvain Marc, Thomas Wellmann, Uwe Heidschötter, Jakob Schuh and many more.
>> Preview PDF
The book is printed in full colour on fine Scandinavian paper, limited to 1.000 copies and can be ordered here for only € 10. Shipping within Germany is € 2 and if you're anywhere else in the world € 6 will get the book sent to you.
You don't use paypal?
No problem, send us an e-mail to:
>> neufundland@me.com
Tell us the number of books you'd like to order along with your adress and we'll then provide you with the details for the bank transfer.
Artists featured in Neufundland Vol. 1:
Barbara Benas / Sandra Brandstätter / Dominic Eise / Uwe Heidschötter / Sam Hiti / Mark Kjaergaard / Sebastian Koch / Enrique Lorenzo / Sylvain Marc / Maike Plenzke / Miguel Porto / Christian Puille / Alfonso Salazar / Jakob Schuh / Andreas Schuster / Steffi Schütze / Mikkel Sommer / Louis Tardivier / Phil Warner / Thomas Wellmann / Heinz Wolf